The Babylon Evaluation tool
Result under "Pervasive games"
Pervasive and location-based games are played in the real world, rather than on the screen of a computer or mobile device. This makes them difficult to study. Since players move around it is difficult to observe them, while at the same time many of the central game activities cannot be monitored simply through logs of device interaction. Babylon is a tool that allow players to record their subjective experiences during an ongoing game. The user interface runs as an IPhone application, and the phone is intended to be worn strapped-on to the players' arm. There is also a web interface that is used by evaluators, that monitors an ongoing game as well as functions as a post-game review tool. The tool has been tested in two games: the pervasive game Interference, and an externally produced large production.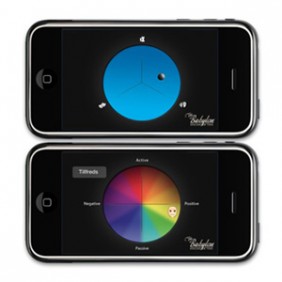 The tool.
Also See:
Members:
Annika Waern

Connected Projects: